Great success at Marca 2020 for the Tortelli sulla Lastra by Fumaiolo. The typical speciality of the Upper Savio Valley, a thin egg pastry stuffed with potatoes, truffles or spinach and ricotta cheese, which owes its name to the pan-baking method, has received considerable appreciation from all the visitors who stopped to taste them at the stand.
In addition to their taste, they were much appreciated for their versatility – they can be eaten as an aperitif, an appetizer, a complete meal or even a substantial snack. They are extremely convenient to use since they can be kept in the freezer and heated directly without defrosting.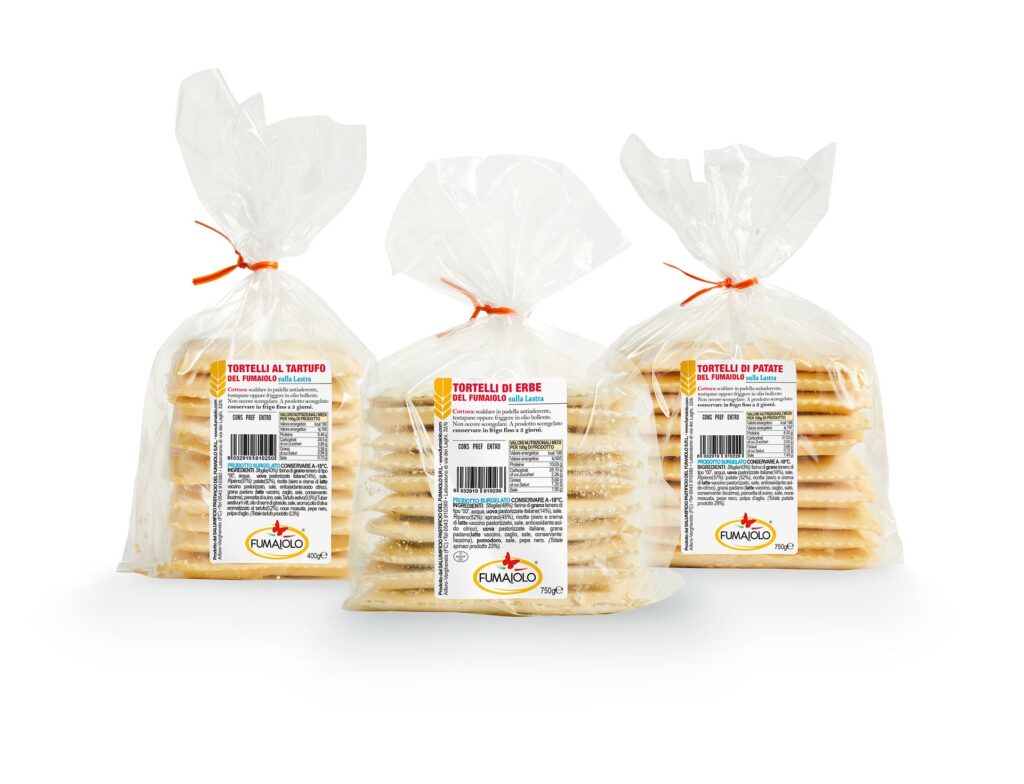 Good first-time results also for the new compostable packaging presented at the fair. Many attendees came to the Fumaiolo desk for more information.
"We are pleased with the participation at our stand and the feedback we received. We are optimistic about the new contacts we made at the fair, we hope they will lead to a stronger presence in the private label market", thus commented Alessandro Caminati, the managing director of Fumaiolo. "Those who tasted our products appreciated their quality and how genuine they are; this is the direction in which we will persevere".
The Romagna-based company that produces frozen fresh pasta, fresh piadinas and sauces will be present at the next Cibus 2020 trade fair in Parma, from 11 to 14 May.