PACKAGING
Fumaiolo packages its products in transparent bags, trays and boxes of various formats. However, it is also available to customers to create customised packaging.

GOOD AND GENUINE
Fumaiolo products, made from certified raw materials, frozen at origin and naturally preservative-free, bring the true taste of tradition to your home.
PREMIUM PRODUCTS
The company closely follows consumers as well as market trends: Fumaiolo's entire product range fits perfectly into the more structured lines of commercial brands.
POSSIBLE OPTIONS
The company offers its customers several advantageous options in terms of commercial strategy: customisation of recipes, choice of format, choice of packaging, private labelling service.
The absolute quality of the products is the key point that links these services.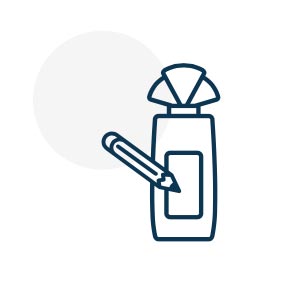 OUR PRODUCTS, YOUR LABEL
Fumaiolo products can be directly labelled with the trademark label.
OUR PRODUCTS, YOUR PACKAGING
The products can be packaged in different formats, made according to customer specifications.
OUR QUALITY, YOUR RECIPE
Inside the Fumaiolo laboratory, it is possible to faithfully reproduce the recipes already provided by the customers.
YOU CHOOSE THE TASTE, WE PRODUCE IT
Thanks to the expertise of the staff, it is possible to create new recipes that meet the wishes of customers.
FOR RESTAURATEURS
Fumaiolo fresh pasta is frozen without pasteurisation and with IQF (individual quick frozen) technology: this allows catering professionals to use only the quantities of product they need, avoiding wastage of raw materials and easily monitoring food costs.
FOR LARGE-SCALE DISTRIBUTION
Fumaiolo has placed the large-scale retail trade at the centre of its expansion plans. In fact, the quality of the products is combined with the experience and know-how of a mature company, ready to ensure a punctual service in terms of supply and support.